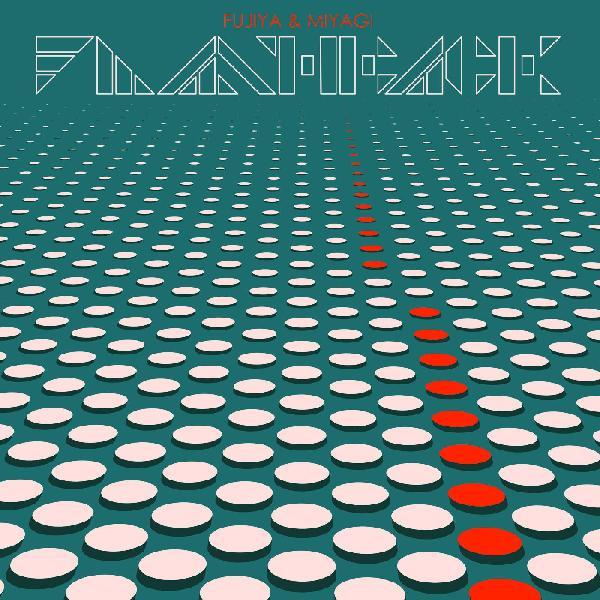 Product Description
Date de sortie :
2019-05-31
Étiquette :
Impossible Objects of Desire
After the deeply ambitious three EP trilogy Impossible Objects of Desire in 2017, Fujiya & Miyagi are to release their 7th full length album. ???This record started life as our funk record,??? says Fujiya & Miyagi???s David Best. ???Yet once we got into the production stage our embryonic funk songs moved closer to electro in feel. Although this is our funkiest album to date and the funk is deliberate.???

It???s not surprising that a sense of evolution and stylistic shift would take place within the process of putting together a single record, given Fujiya & Miyagi???s near two decade career of genre-hopping across Krautrock, electronica, disco, pop, funk and anything else they feel like throwing into their smart yet deeply accessible take on electronic music.

Whilst this album might be rooted in nostalgia, with everything the pair do there???s still a feeling of momentum and something fresh. A tired re-hash of familiar sounds this is not. Instead it finds a group re-connecting with the potent music of their youth and connecting it with their well-learned musical chops as adults. The pair???s recent listening habits of African music can even be heard faintly amongst the dance floor-destined blasts of electro. ???Its creeping in here but will be even more apparent on the next record, ??? Best says.

The album is ultimately one about escape and abandon. About embracing and reliving lost moments on the dance floor charged by the surge and power of youthful remembrance. Or, as Lewis says, ???Flashback is a flashback to less complicated times with no responsibilities. It???s also about the odd fragments of memories that stay with you.
Informations complémentaires
| | |
| --- | --- |
| Poids | 751 g |
| Dimensions | 0.0000 x 0.0000 x 0.0000 cm |
| Artiste | Fujiya & Miyagi |