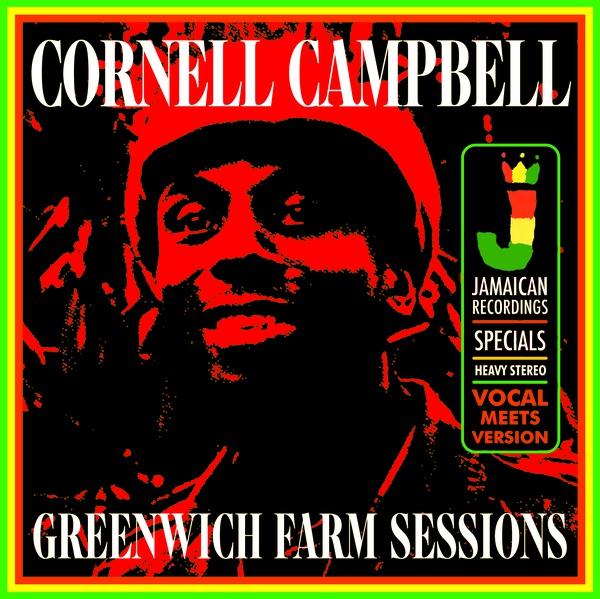 Product Description
Date de sortie :
2019-04-13
Étiquette :
Jamaican Recordings
Cornell et sa voix en or! T'aimes le roots reggae ça te le prends.
---

---
The 1970???s saw Cornell move on to work with producer Bunny ???Striker??? Lee. A very successful partnership that produced a stream of hits. A theme of the ???Gorgon???, featured in many of the songs, the mighty figure unbeatable at the Jamaican Sound Systems. Such hits as ???The Gorgon???, ???The Conquering Gorgon???, ???Natty Dread In A Greenwich Farm??? all become Jamaican favourites. Who the Gorgon was? Bunny Lee or Campbell himself, was of no concern, it was a style that conquered all. Campbell???s Rastafarian beliefs also added a depth to the songs he sang and made a convincing musical statement, whatever the subject matter be Injustice, Corruption or
heartfelt love songs.
We have compiled some of Cornell Campbell???s finest tracks cut with the great producer Bunny Lee put them alongside their dub cuts that were worked over at King Tubby???s studio. The aforementioned ???Dance In A Greenwich Town???, ???Gorgon???, the timeless ???Stars??? and ???Natty Dread In a Greenwich Farm??? all cjuts that ruled the sound systems when they first appeared in the 1970???s. So sit back and enjoy the Greenwich Farm Sessions where vocal meets version Respect.
Informations complémentaires
| | |
| --- | --- |
| Poids | 1100 g |
| Dimensions | 0.0000 x 0.0000 x 0.0000 cm |
| Artiste | Campbell, Cornell |